The Safer Michigan Coalition is organized by Tim Beck, Chuck Ream and Justin Soffa. We have created a list serve of proven and dedicated cannabis activists in Michigan.
We provide free news and information on the cannabis law reform struggle, as well as highly focused strategy, funding, skill, determination, and victory for ballot issue campaigns.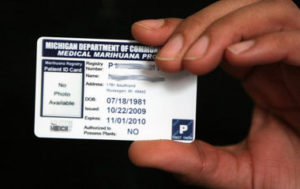 We will defend the Michigan Medical Marijuana Act and CONTINUALLY FIGHT FOR NEW POLITICAL VICTORIES. We will not rest on past accomplishments; our best defense is a good offense. Our list will insure that our movement can rapidly respond to any crisis or opportunity that develops in Michigan. We fight to win and we do. We will successfully defend our people.
We want every Michigander who is a true fighting cannabis activist to be on our political list, and to know our website is available as a resource. When the time comes to stand firm to defend the Michigan Medical Marijuana Act, or to move forward toward legalization, Michigan cannabis activists must be able to function immediately in a united way. Activists on the safermich list will be there on the day that total victory is achieved.
We have been working for several years to connect and share information with effective Michigan cannabis activists. We collect no dues, Tim and I have spent many thousands of dollars on the movement out of our pockets. All we require is total victory; we proceed with single-minded determination.
We do not need to have every cannabis consumer on the safermich list, and it is not about chat. Everyone on this list is very busy, but we all want information that will help us improve and win. We are proud to share our website with you – to be used as a tool along our path toward victory.